Financial Statements
and Annual Reports
We take care of financial statements
and annual reports
Professional help with financial statements and annual reports
Get professional help with financial statements and annual report, adapted to your specific business. Our skilled accounting economists ensure that financial statements and annual reports are prepared correctly, with an eye for detail. You do not have to waste precious time and can devote yourself to the core business - while we take care of the rest.
We provide the right advice for everything from comprehensive annual reports to simplified annual accounts - always with the same high standard.
What are financial statements?
Financial statements are a compilation of current accounting. The financial statements are prepared in connection with the end of the financial year, based on the company's business events. It contains a balance sheet and income statement, as well as certain additional information, depending on the company's size and type of financial statements. The financial statements and annual report are about showing where the company stands financially and financially, with a compilation of, among other things, income and expenses, assets, liabilities and equity.
All companies are obliged to submit their annual accounts to the Swedish Companies Registration Office a certain time after the end of the year. What the financial statements should look like differs depending on factors such as the company's size and company form. We at KMSG manage the annual accounts for your individual company, regardless of the size of the business. All in accordance with current legislation, with correct information and the highest possible punctuality. Letting professional accounting economists take care of the financial statements means security for entrepreneurs in all industries. We can take care of individual steps, entire financial statements and everything in between.
Get help with simplified annual accounts
För många småföretagare innebär det en stor lättnad att ha en pålitlig redovisningsbyrå vid sin sida. Om du står inför ett bokslut och har enskild firma är förenklat årsbokslut ett smart och smidigt val. Förenklat årsbokslut är tillåtet om din enskilda firma har en årlig nettoomsättning på maximalt 3 miljoner kronor.
The advantage of a simplified financial statement is that you do not have to submit additional information, unlike ordinary annual financial statements where the additional information to the income statement and balance sheet is a requirement. Simplified annual accounts are simply a more time-efficient alternative, suitable for many self-employed people who have enough other things to do during the day.
DIGITAL FINANCIAL STATEMENTS
Submit documentation and annual report online
If you hire us, it is possible to prepare an annual report online. You can also submit documentation for annual reports and financial statements completely digitally. We take care of everything from compiling to submitting the annual report online, according to your wishes. In this way, you save time and resources, by letting us take care of all the formalities while you avoid all unnecessary paperwork.
We prepare annual reports and financial statements for limited companies
Our economists are professionals in annual accounts for companies of all sizes. We handle the annual report for medium-sized limited companies as well as smaller companies, with tailor-made services for each individual customer. The requirements for the scope of the annual report depend, among other things, on the size of the limited company.
Here, conditions within the organization come into play, with regard to the last two financial years. For example, the number of employees, net sales and total assets. The rules differ between smaller and larger companies. We know which rules apply to your particular company, so that your annual report is submitted in a correct and correct way - without remarks.
The requirements in the administration report
Common to companies regardless of size is that the annual report must contain a board of directors' report. The administration report describes the most important business events during the most recent financial year, together with certain other mandatory information. This involves, for example, specifying the municipality where the company is based, area of activity, future development, and more.
With us, you get help with formulating the administration report, either according to the K2 regulations or the K3 regulations, depending on the size of your company.
Our work with financial statements and annual reports step by step
The first step is to send us documentation for the annual report, which can be done digitally. These are mainly receipts and invoices.
In the next step, the financial statements are prepared with the income statement and balance sheet, where we give you the right advice.
If your company needs to submit a complete annual report, preparations are made here for the compilation. The annual report consists of the administration report and certain notes with additional information, in addition to the income statement and balance sheet.
Now it is time to compile the annual report, based on the current accounting.
After compilation, we go through the annual report, followed by signing and submission.
Finally, an audit report is submitted together with the annual report. In the auditor's report, the company's auditor certifies that the annual report has been prepared in accordance with the Annual Accounts Act.
Vi är ett team på 12 personer som är redo att hjälpa dig!
Genom att anlita oss har du alltid kontakt med din egen personliga konsult. Vi arbetar i team om minst två personer, för att säkerställa en mycket god insyn i din verksamhet – 365 dagar om året. Ditt team består av en administrator – samt ytterligare en konsult, som tillsammans ser till att verksamheten är igång året runt, oavsett semestrar eller eventuella sjukdagar. Alla i vår personal är auktoriserade eller på väg att bli. Allt för att säkerställa kvaliteten på våra tjänster, med bred kompetens inom alla branscher och bolagsformer.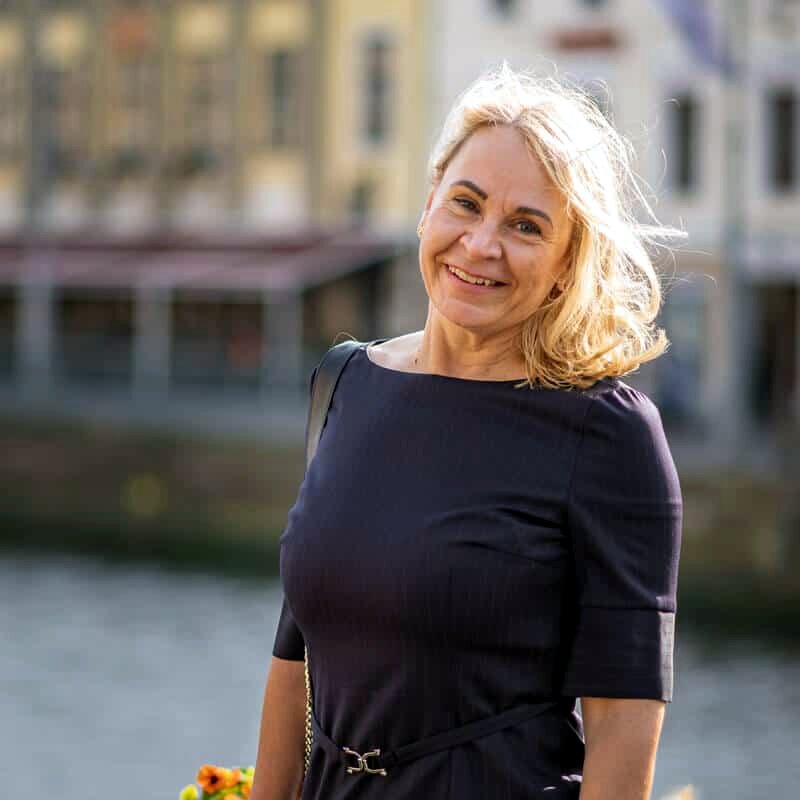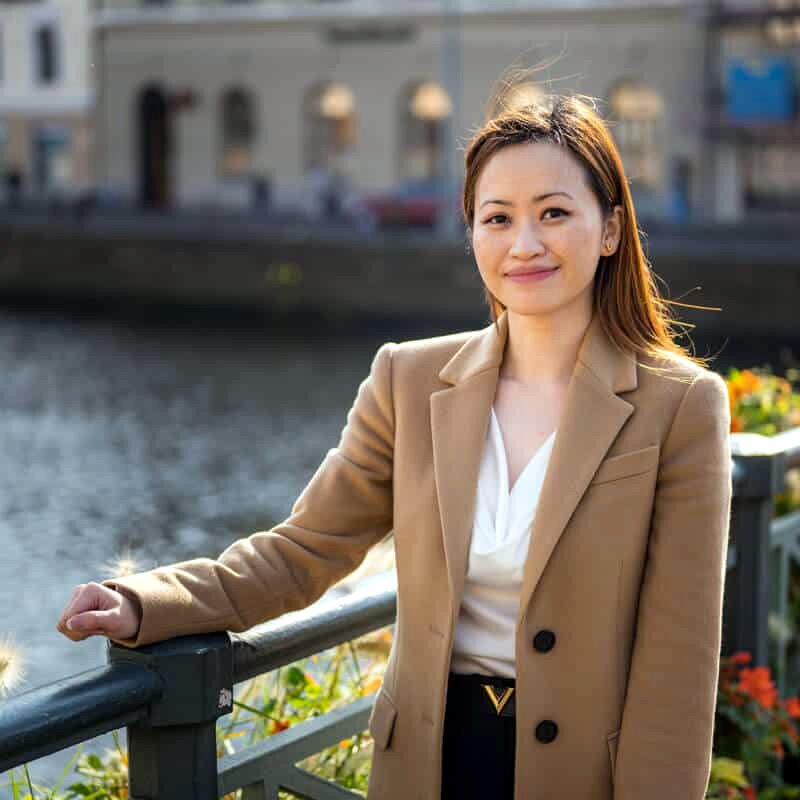 Van Ann
Lee
Authorized accounting consultant