We take care of your
payroll administration
Vi tar hand om er löne­administration
Do you invest large resources in payroll management in your company? Instead, let our payroll specialists take care of your payroll administration, so you save valuable time and can devote yourself to the core business.
With our long experience of payroll administration, all parties benefit, from owners to staff. Regardless of whether you need help with payroll management all year round or only during certain tough periods at the company, our payroll consultants are here to help you.
What is payroll management?
Payroll management within companies deals with everything that has to do with staff salaries and remuneration. It is an extensive job, which requires the right education and skills. Salaries often belong to the company's largest expenses, which places high demands on management. If something goes wrong with salaries, it can quickly create dissatisfaction within the organization. Instead, take the help of our qualified payroll consultants, so you avoid unnecessary mistakes and can lean back, with the certainty of a top-class payroll administration.
We work with great commitment and initiative, to take your payroll management to the next level. The salary is of course crucial for a satisfied staff and the general work environment. When you hire our payroll consultants, payroll management is completely on schedule, with correct figures and benefits. We take care of the salary calculation with the highest precision and efficiency. Our service is adapted to the specific needs of your company, taking into account, for example, collective agreements, the size of the organization and other industry-specific conditions.
Get help from certified payroll administrators
It is an advantage to hand over the assignment to our certified payroll administrators, who meet all requirements for payroll management of the highest quality. The certification means security when your company is looking for the right external competence for your payroll management. Our ambition is to establish long-term collaborations with our customers, where payroll management is completely adapted to your needs.
We know all industries and payroll solutions, which make your business more profitable and flexible. Our payroll consultants have experience of the entire payroll management process, with in-depth knowledge of laws and regulations for employers and employees, respectively. In addition to salaries, a professional payroll administrator handles, for example, time reports, pension calculations, expenses, business trips and digital driving records.
Choose digital solutions for your payroll management
Thanks to our smart digital tools, we can make your payroll management more efficient and easy to handle. You get a total overview of the payroll administration, while managers and staff can easily provide us with information online. With our professional payroll administration, our payroll consultants take care of everything from bonuses and benefits to travel invoices and time reporting. Everything according to your wishes, with tailored digital services for each individual customer.
Outsource your payroll management
Today, many companies choose to outsource their payroll management, in order to gain the highest possible payroll expertise and at the same time minimize costly internal payroll items. Salary outsourcing means security for many small and medium-sized businesses. For example, if costs need to be cut quickly or if there is only a need for payroll administration for certain periods.
In this way, you reduce your company's vulnerability and can completely focus on your main area. Should it start to storm, you are flexible and always have access to our salary consultation on your terms.
By outsourcing payroll management to us, you do not have to worry about what applies in the event of sudden illness, parental leave, vacation time, and more.
Get a tailored payroll administration for your company
We know what applies to your particular business and are at your service all year round. Our payroll administration is constantly up to date with current legislation and tax law, so everything is done correctly. With our payroll management, you take part in the broad experience of our authorized payroll specialists.
By hiring us, you save total time and money, can put all the focus on other more productive parts of the business and have access to service all year round. We already take care of the payroll administration for customers all over the country and work daily with benefits, benefits, pensions, accounting, taxes and various fees, such as employer contributions. With us, you always get personal service and a payroll management with an eye for detail.
Vårt team på 12 personer är redo att hjälpa dig!
Vårt team består av 12 erfarna personer som står redo att hjälpa dig med allt från löpande redovisning till ekonomistyrning för ert bolag. Tillsammans bildar vi i ett team där du har kontakt med din personliga konsult. Vi ser till att det alltid finns minst två personer som är väl insatt i din verksamhet. Detta för att säkerställa att verksamheten alltid rullar på alla dagar året om oavsett semestrar och eventuella sjukdomar. Personalen som arbetar hos oss är alla auktoriserade eller på väg att bli.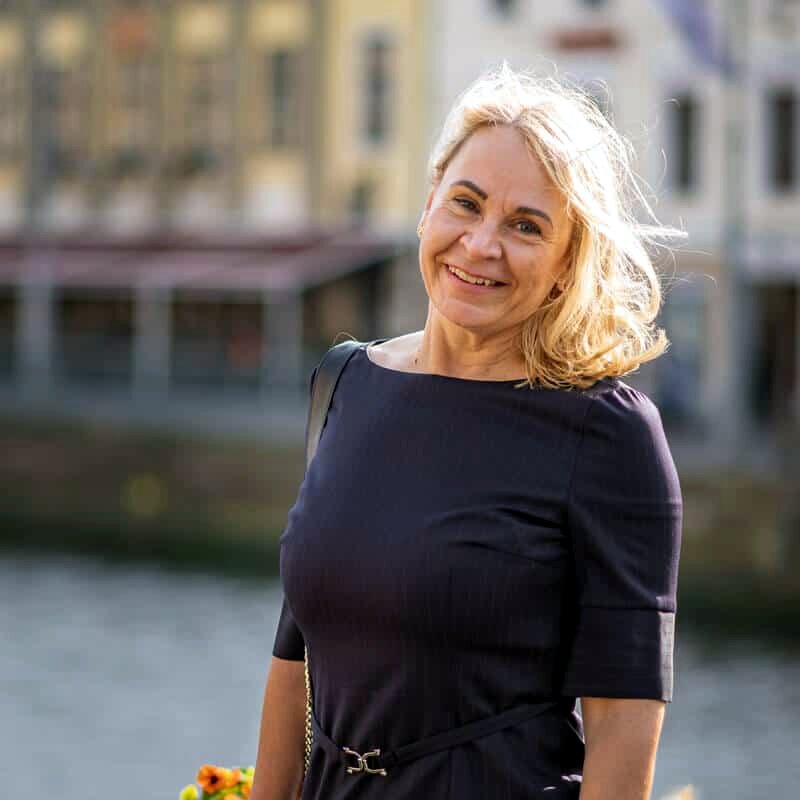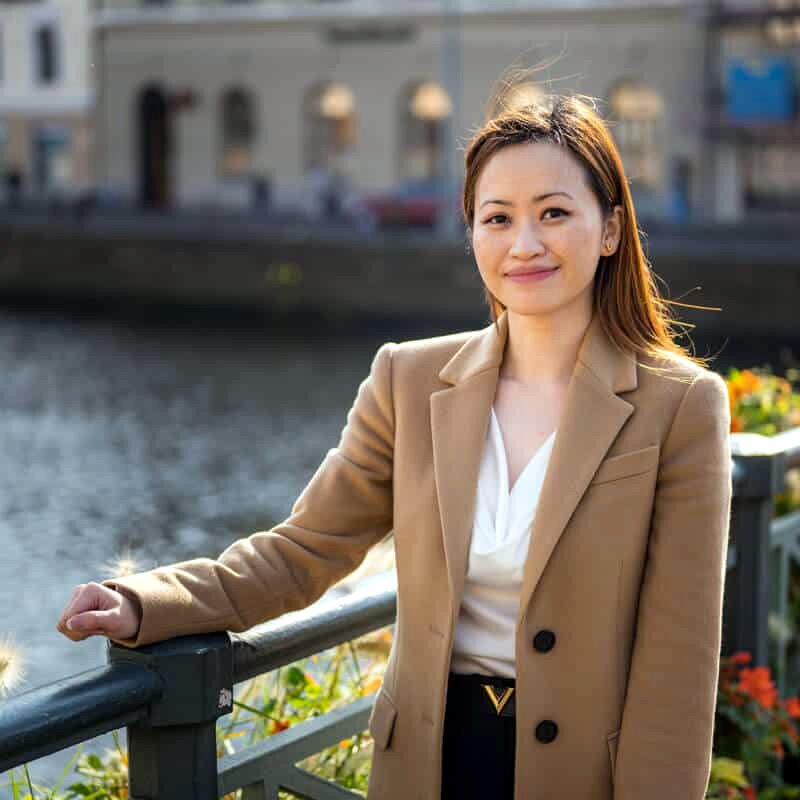 Van Ann
Lee
Authorized accounting consultant